The GROWS Method™ Two Day Workshop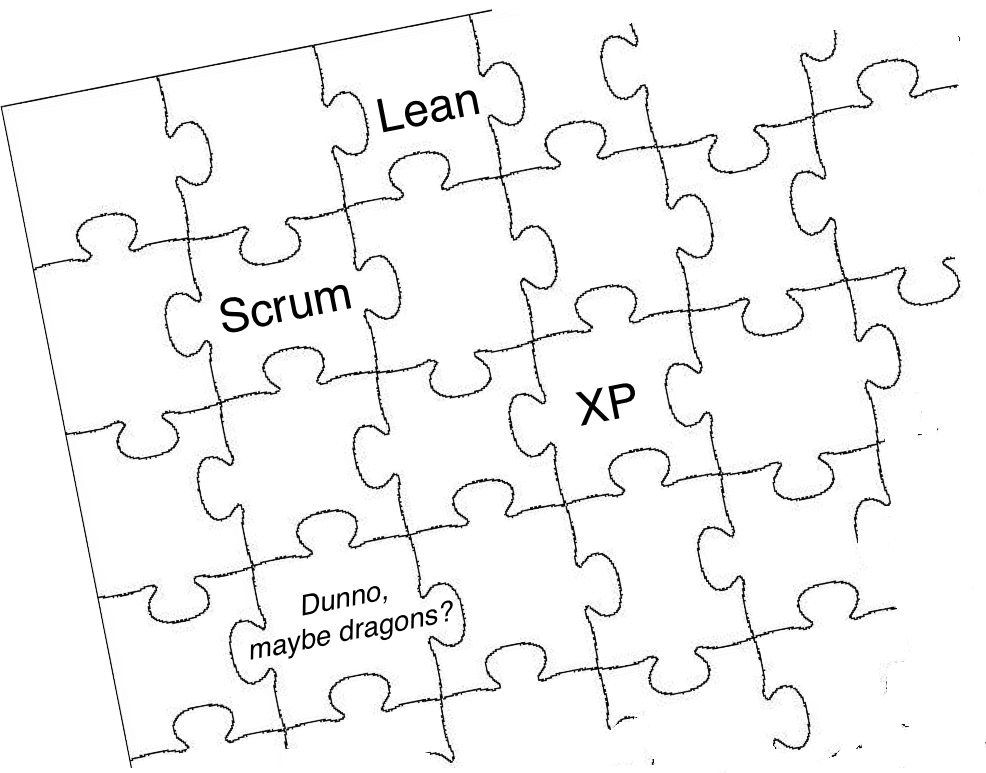 There's a lot more to modern software development and digital transformation than you think. Scrum, Lean, DevOps and agile approaches are each only one small part of the picture. To be successful in the new economy, you need more. You need to fill in the missing pieces. You need the GROWS Method™.
The GROWS Method™ helps you grow software and grow skills using fast-feedback experiments, Tracer Bullet Development, and organizational learning practices. We'll show you how.
Our combined 100 years of software development and training experience have taught us that workshop participants learn better when they actively engage with the material, and not just sit idly in the stupefying glow of PowerPoint slides. To create the best outcomes, we use experiential activities and group debriefs to share and explore the workshop contents.
The GROWS Method™ Two Day Introduction workshop fee is $20,000USD plus actual travel expenses. Each workshop is limited to 24 participants maximum and is presented by two instructors.
What to Expect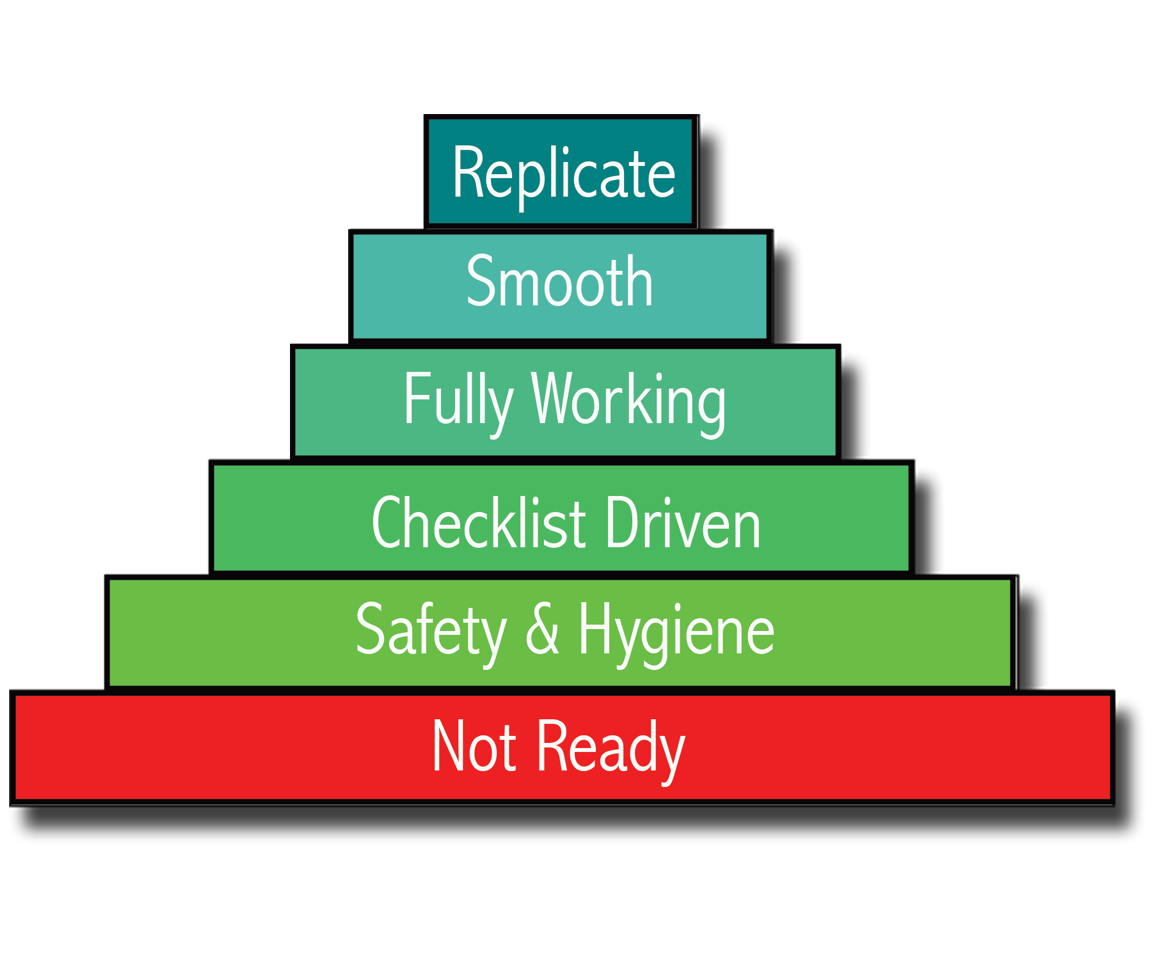 Outcomes of the workshop for each participant include:
Growing Comfortable with ambiguity and uncertainty in partial-knowledge environments
Growing Code and Delivering User Capabilities with Fast Feedback
Growing Communications, Trust, and Team Culture
Creating a Learning Mindset, Habits and Practices
Who's Behind This?
Andy Hunt: One of the 17 authors of the Agile Manifesto, author and co-author of a dozen books including the classic, The Pragmatic Programmer. Andy has been writing software professionally since 1982, and is currently Publisher in Chief at Pragmatic Bookshelf.
Don Gray: Started developing control systems software in 1984, and has been coaching and working with experiential learning since 1995. He currently delivers the well-known Coaching Beyond the Team and Problem Solving Leadership workshops.
Tony Brill: Former global head of agile practices for Deutsche Bank and executive leader of the largest agile shop in the world. Tony turns around underperforming organizations, and introduced GROWS to Europe at the Craft conference. He's currently leading software development efforts for Pacific Western Bank.
The workshop will be presented by two of these experienced practitioners.
Workshop Contents
Day 1 of the workshop covers: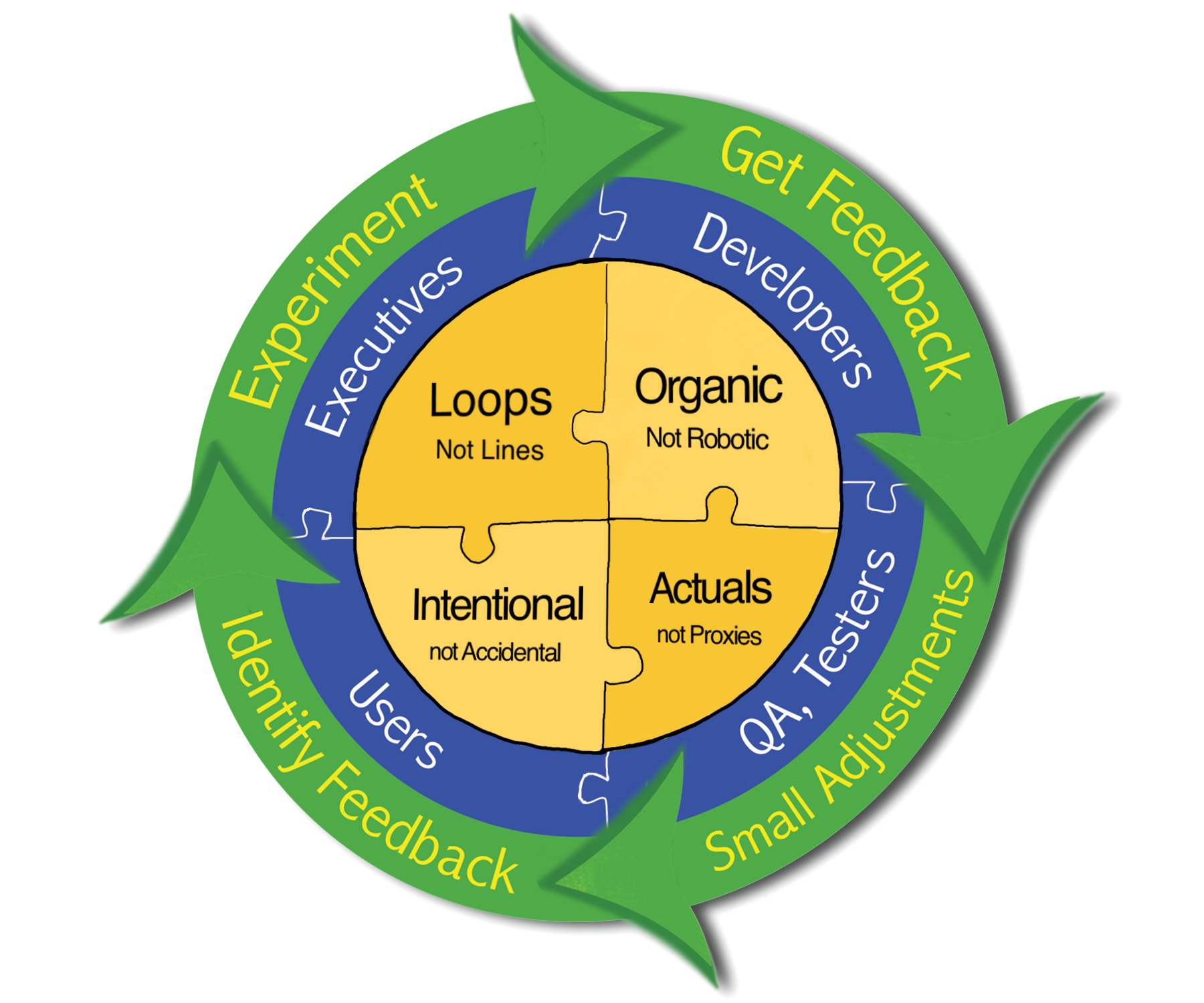 I. From Seeds To Success

Ideas that Won't Die
Actual Failure Causes
Loops not Lines
Effective Feedback Techniques

II. Comfortable with Ambiguity

Working in partial-knowledge environments

III. Fast Feedback

Feedback as your Speed Limit

IV. Communications, Trust

Commander's Intent, Shared Learning
Continuous Review

V. How to Learn and build a Learning Organization

Mindsets
The Learning Journal habit
Team Learning Practices
Day 2 of the workshop covers: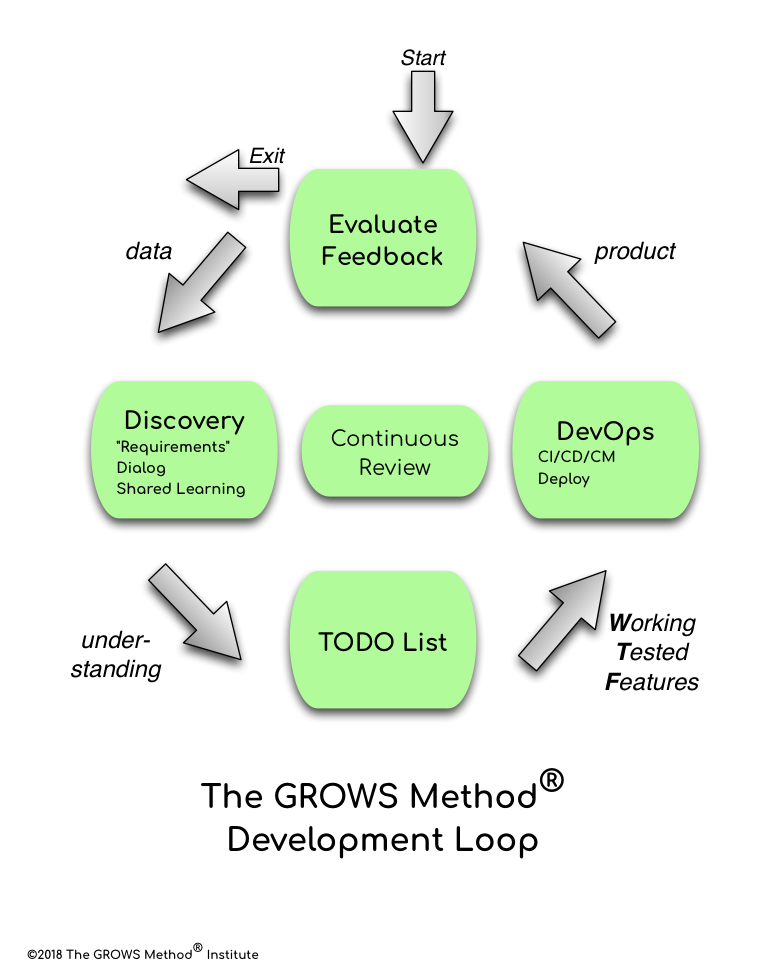 I. The GROWS Development Loop

Evaluate → Discovery → TODO → DevOps → Evaluate…
Organic not Robotic
Intentional not Accidental

II. What to Do Next

Putting these ideas into effective practice.

III. Continuous Review, continued

Self-scheduled feedback in 1 month, 6 months
Feedback on the workshop itself
Presentation of Licenses to Experiment
Scheduling
To schedule a private workshop, please email us at sales at growsmethod dot com with the dates you have in mind.
We have a limited number of public workshops available, follow us on twitter at @GrowsMethod or sign up to our mailing list for upcoming announcements.