The GROWS Method™ Two Day Workshop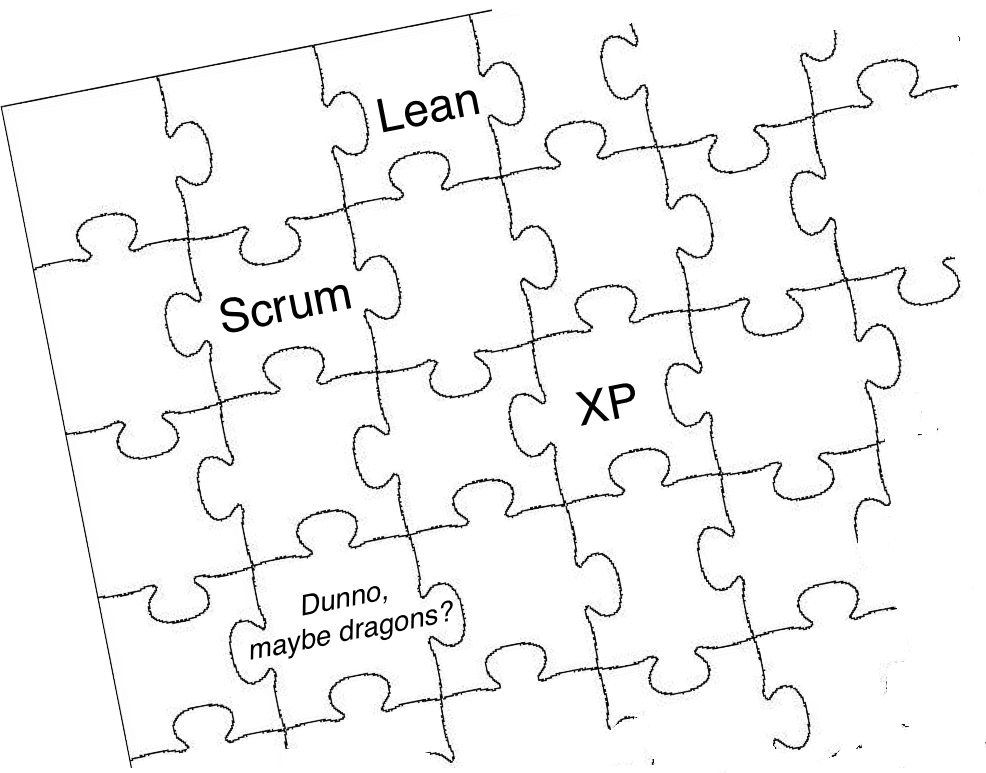 The Problem
Published research on software project failures* reveals a short and familiar list of the common problems that can hamper or destroy your project, including underestimation of complexity, cost and/or schedule, lack of communications, cultural and engagement issues, lack of risk management and poor quality, buggy software.
Do any of these classic mistakes sound familiar? Have you or your organization been let down by agile, Scrum, Lean, DevOps, SAFe, or other expensive "big digital transformation" approaches? Are you still facing challenges delivering value in a timely manner? Are you keeping up, but need to grow to the next level?
Would you like to learn how to take control and grow your organization's capabilities to succeed in a volatile world? The GROWS Method™ will show you how.
* (published by the International Project Leadership Academy)
The Real Fix
There's more to modern software development and digital transformation than you think. Scrum, Lean, DevOps and agile approaches are each only one small part of the picture. To be successful in the new economy, you need more. You need to fill in the missing pieces. You need the GROWS Method™.
The GROWS Method™ helps you and your teams grow skills that will enable your organization to better adapt to today's constantly changing needs. The current approaches we recommend are based on four underlying seeds, or central ideas: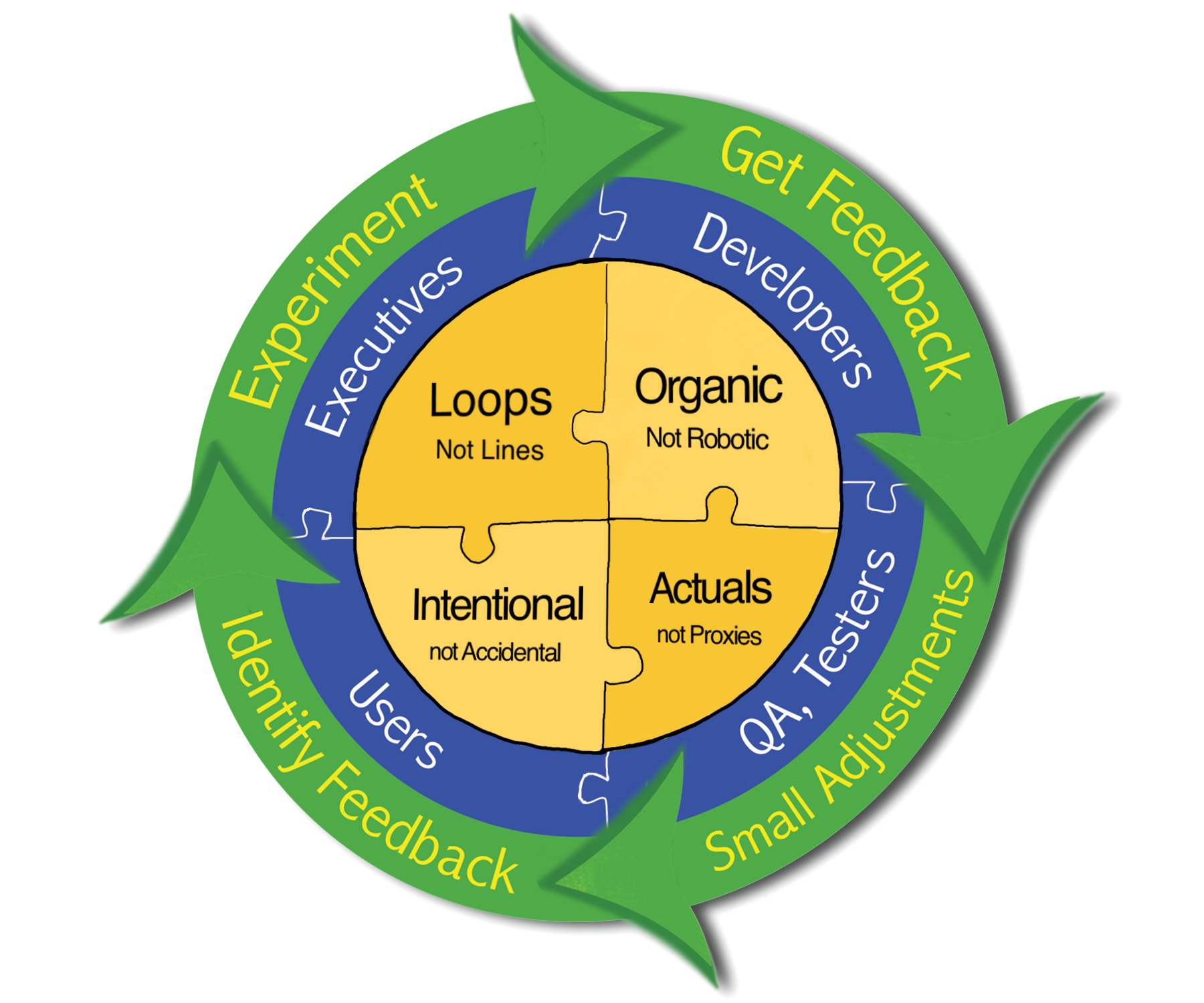 Loops not Lines which helps teams effectively manage the complexities of the real world—going well beyond simple and inaccurate cause-and-effect thinking.

Actuals not Proxies to help quantify and use realistic data and stop relying on oversimplified proxies that can't produce needed results.

Organic not Robotic to take advantage of your team and organization's unique composition and interactions, and stop suffering from a misguided "one size fits all" approach.

Intentional not Accidental to help teams move beyond following a script or random, competing interests to becoming more deeply engaged in the work and experiment to discover solutions that will work for you.
While these abstract seeds are easy to understand, their application is far reaching. To help teams internalize these concepts, our workshop features experiential activities and group debriefs.
You'll learn to explain and apply topics including fast-feedback experiments, Tracer Bullet Development, organizational learning practices, and more.
Why take this workshop instead of any other?
The presenters have a combined 100 years of software development and training experience. Our founders include one of the original authors of the Agile Manifesto, which begins with, "We are uncovering better ways of developing software." We can help you uncover the better ways that work for you and your company, because as you well know, one size does not fit all.
What to Expect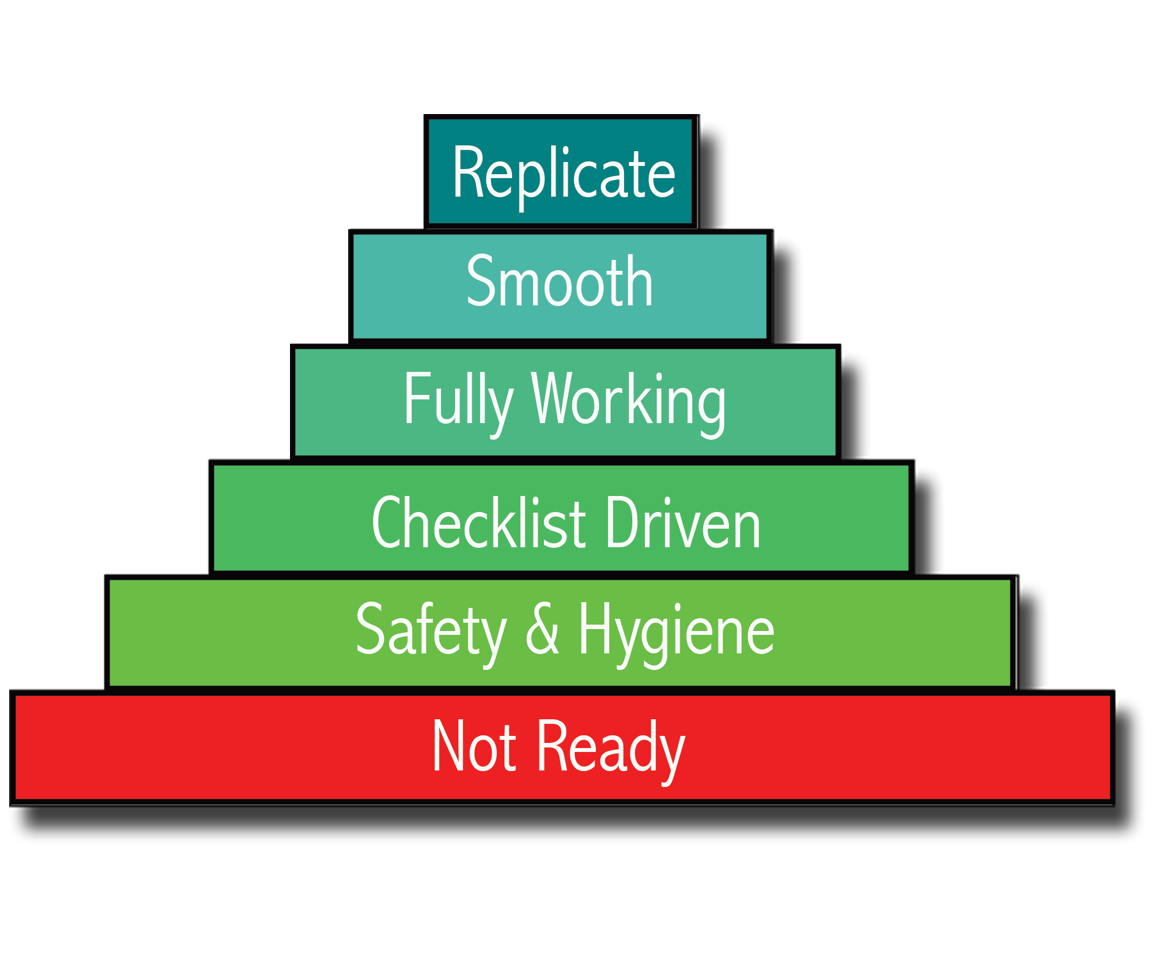 Each participant in the workshop will come away able to:
Recognize and manage ambiguity and uncertainty in partial-knowledge environments
Use and apply fast feedback to grow code and deliver user capabilities
Practice techniques to help grow communications, trust, and team culture
Create a personal learning mindset, habits and practices
Seek out and capitalize on direct interaction with actual people instead relying on low-quality proxies or assumptions
Integrate personal and team learning practices into your organization directly
Who's Behind This?
Andy Hunt: One of the 17 authors of the Agile Manifesto, author and co-author of over a dozen books including the seminal classic, The Pragmatic Programmer. Andy has been writing software professionally since 1982, and is currently Publisher in Chief at Pragmatic Bookshelf.
Don Gray: Started developing control systems software in 1984, and has been coaching and working with experiential learning since 1995. He currently delivers the well-known Coaching Beyond the Team and Problem Solving Leadership workshops.
Tony Brill: Former global head of agile practices for Deutsche Bank and executive leader of the largest agile shop in the world. Tony turns around underperforming organizations, and introduced GROWS to Europe at the Craft conference. He's currently leading software development efforts for Pacific Western Bank.
The workshop will be presented by two of these experienced practitioners.
Workshop Contents
Day 1 of the workshop is focused on walking teams through the basics and providing a solid foundation to work from. This day covers: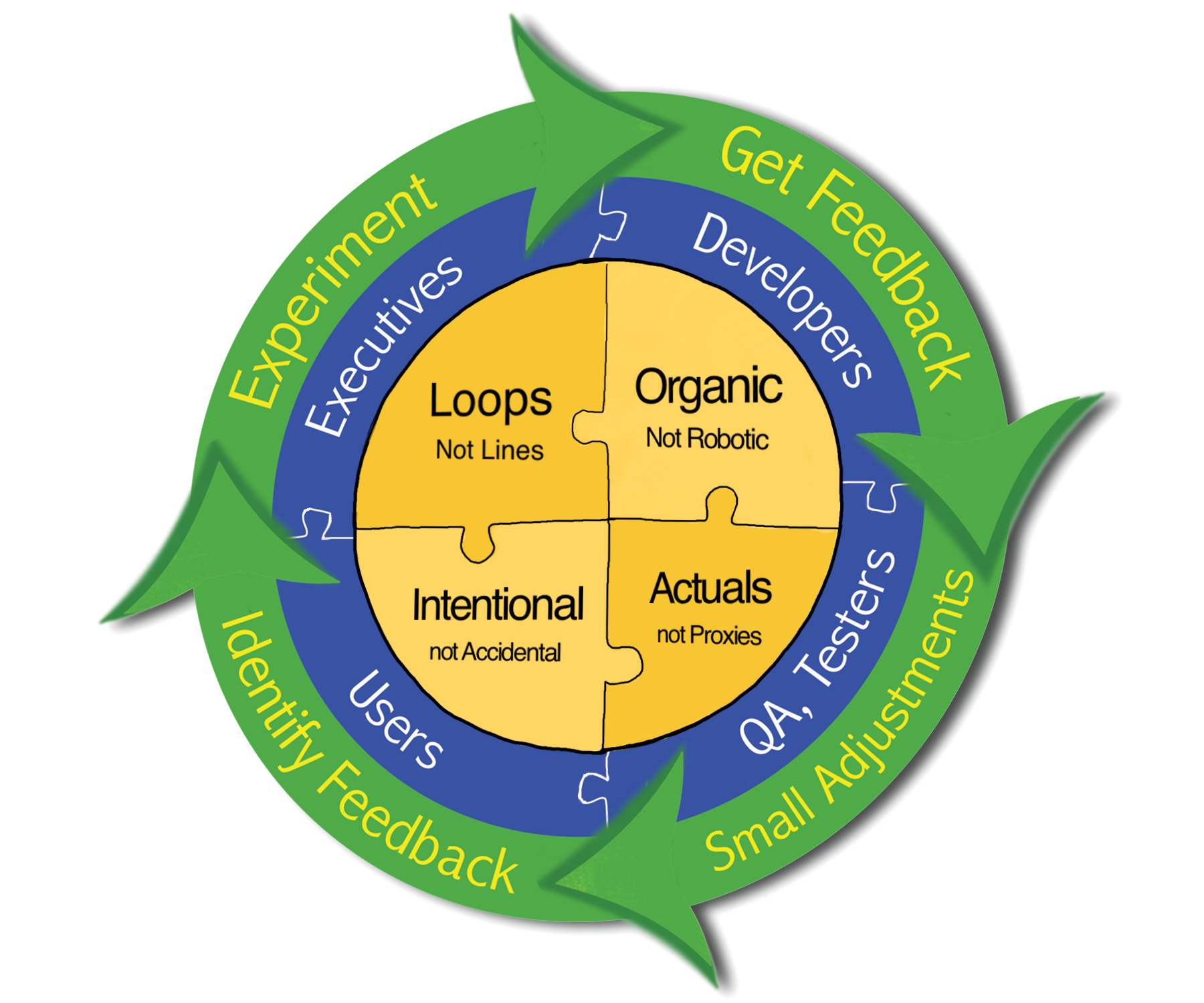 I. From Seeds To Success

Identify Ideas that Won't Die
Examine Actual Failure Causes
Look for Loops, not Lines
Use Effective Feedback Techniques

II. Comfortable with Ambiguity

Techniques to use in partial-knowledge environments
Traps to avoid

III. Fast Feedback

How Fast? Feedback as your Speed Limit
Where to look
Applying feedback effectively

IV. Communications, Trust, and Culture

Interpret "Commander's Intent"
Move From Broadcast to Shared Learning
Employ Continuous Review

V. How to Learn and build a Learning Organization

Recognize and Modify Mindsets
Adopt the Learning Journal habit
Integrate Team Learning Practices
Day 2 of the workshop will be much less about sharing content as internalizing content. This is accomplished through games and simulations where teams use and improve their understanding of the materials learned. Day 2 covers: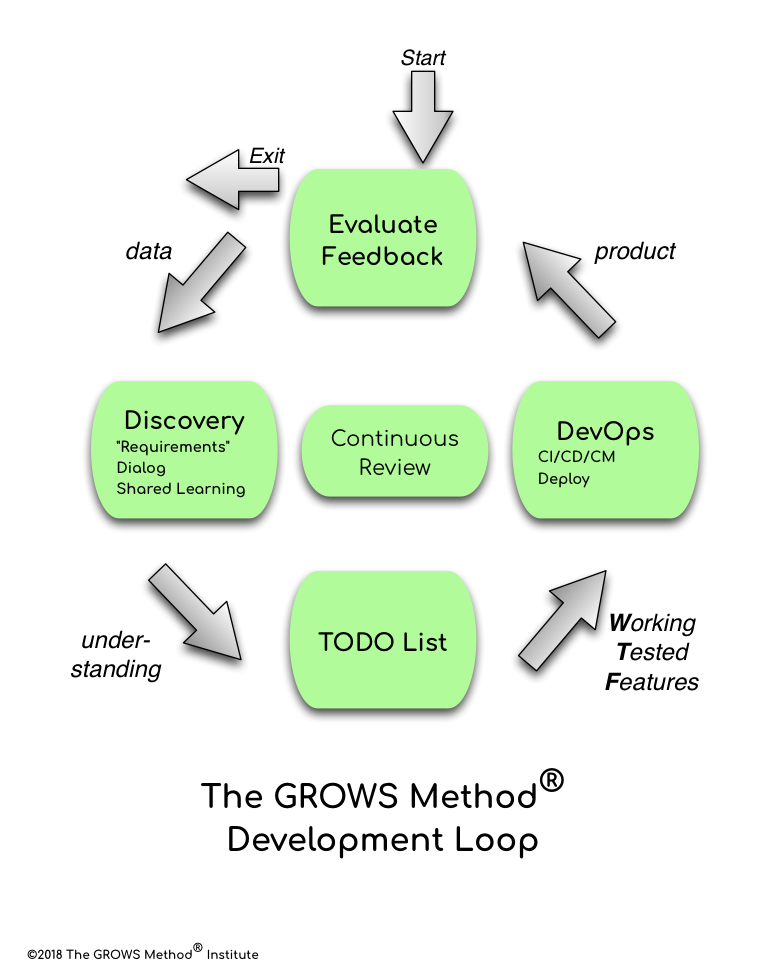 I. The GROWS Development Loop

Evaluate → Discovery → TODO → DevOps → Evaluate…

II. What to Do Next

Putting these ideas into effective practice.

III. Continuous Review, continued

Self-scheduled feedback in 1 month, 6 months
Feedback on the workshop itself
Presentation of Licenses to Experiment
Scheduling and Fees
The GROWS Method™ Two Day Introduction workshop fee is $20,000USD plus actual travel expenses. Each workshop is limited to 24 participants maximum and is presented by two instructors.
To schedule a private workshop, please email us at sales at growsmethod dot com with the dates you have in mind.
We have a limited number of public workshops available, follow us on twitter at @GrowsMethod or sign up to our mailing list for upcoming announcements.