Introducing GROWS at NDC 2015
June 29, 2015
Andy Hunt explains the thinking behind the GROWS Method at NDC Oslo, June 2015. Watch the talk online at https://vimeo.com/131410262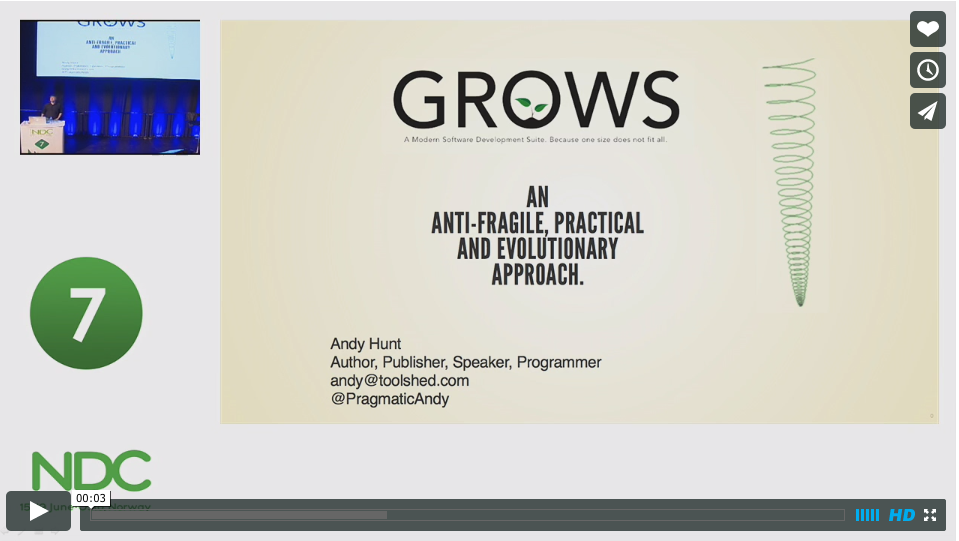 (Apologies in advance for the audio quality; the mic picked up an excess of mouth noise).
The Norwegian Developers Conference has been inspiring developers since 2008. This year's event was held in Oslo, Norway, from 15-19 June 2015.
Vist them at http://www.ndcoslo.com.
---
Find Out More...
Follow @growsmethod on Twitter, or subscribe to our mailing list:
Sign up for more information on how you can participate and use the GROWS Method®. We will not use your email for any other purpose.