GROWS Overview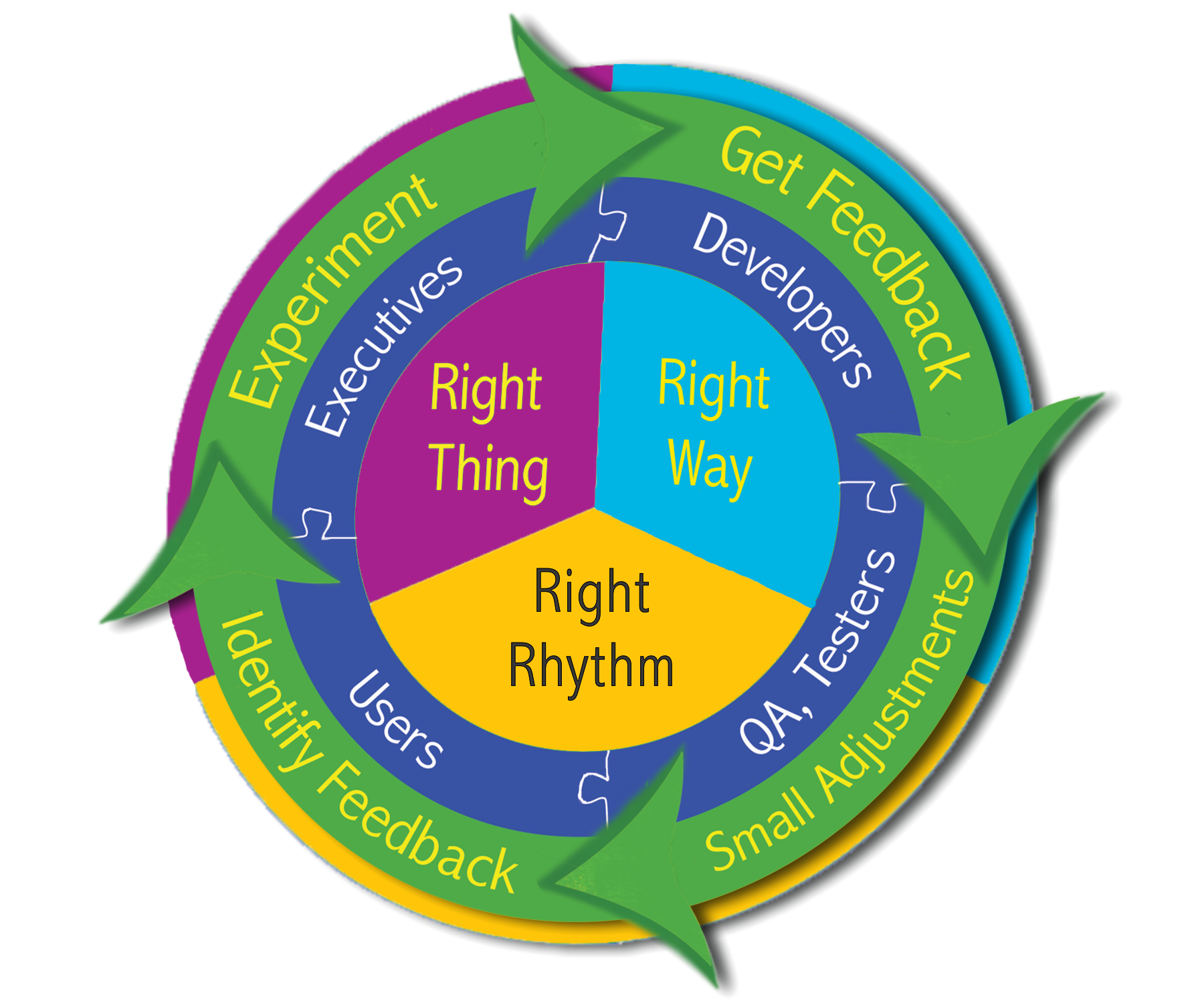 This figure shows the central themes of The GROWS™ Method:
Tight Feedback Loops: for both process adoption and technical questions, GROWS uses a cycle of Identify Feedback → Perform an Experiment → Get Feedback → make Small Adjustments, all in in a very short time frame. Everything in GROWS is driven by experiments and feedback.
All-Inclusive: GROWS is a way of working together for everyone, including Executives, Developers, QA, Testers, Analysts, Designers, Users… everyone has a part to play, and everyone depends on everyone else to achieve our common goals.
Right Thing: GROWS uses feedback practices to help ensure that we're building the Right Thing, that is, the thing the Executives and Users want (which may or may not be what they thought they wanted).
Right Way: Technical practices help grow the team to use modern software engineering techniques that shrink the feedback gap to be within short-term memory, minimizing risk and maximizing efficiency.
Right Rhythm: So many aspects of development are not predictable, but a regular rhythm of development and delivery is. A stable rhythm keeps everyone motivated and reduces risk.
See the Practices by Stage for more detailed information.